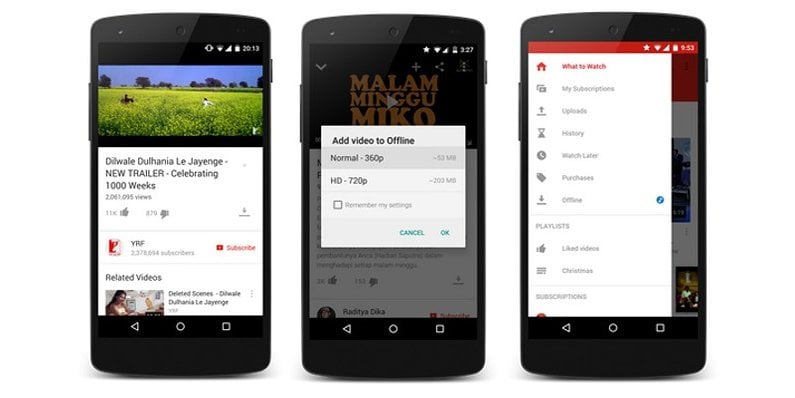 Of all the YouTube features, offline playback is pretty much the most demanded one. And while Google has been adamant on not providing users the delight of watching YouTube videos on their mobiles without an internet connection, it's making an exception for select markets.
The recent update for YouTube on Android has brought offline viewing capability to users in India, Indonesia and the Philippines. However, there's a catch (or two). First, offline viewing will be only available for select content and second, you can only watch a video offline until 48 hours after it's been buffered. Users can select the quality in which they want the desired video to be buffered and once selected it will stay cached on their phone in the same quality for 2 days.
As for why Google chose to make this feature available only in these markets, we think it's got to do with the untapped potential that these countries offer as well as the company's initiative to bring technology to these markets That, with the poor internet connectivity coupled with slow internet speeds. In fact, Google has been working on this feature since the launch of Android One.
Although, we do not doubt that users in other parts of the world would welcome offline viewing more than any other feature on the service. It could be that Google adds more countries to the list (presumably developing ones), but we don't know that yet.
[Source]