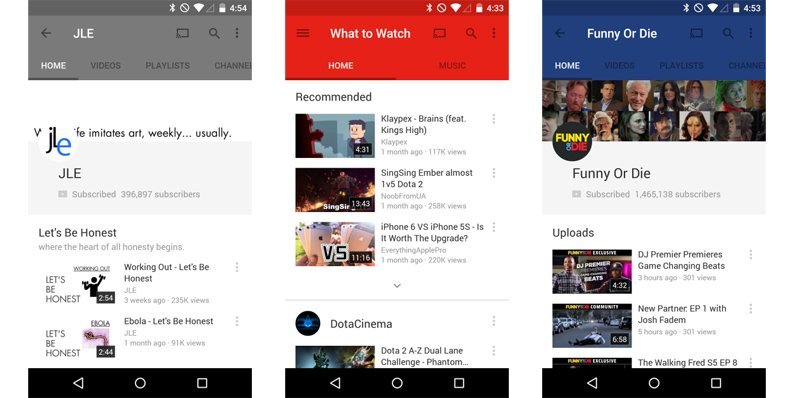 Surprisingly, one of Google's most popular apps is among the last ones to receive the Material Design. We're talking about YouTube of course, which has been updated to version 6.0.11. The update brings all the things associated with Material Design like a full-height material nav drawer, circular avatars, the standard red color of YouTube in the taller tabbed toolbar and even a new launcher icon.
Besides the visual changes, a few things have been moved around as well. Safe Search now lives within your General settings, and the old Search category has been renamed Privacy. You can also clear your watch history with a single tap in Privacy section. The app has also been given more powerful and advanced search filters to make search more accurate.
The update is still rolling out, so it might be possible that it hasn't reached all corners of the world just yet. You can grab the APK from the source link if you're the impatient types.
[Source]