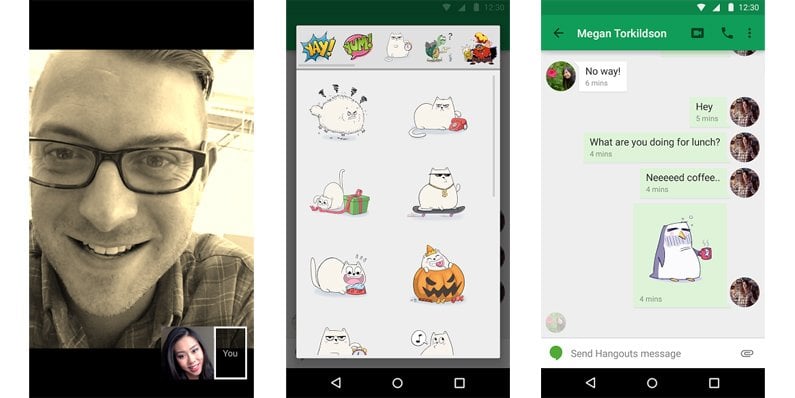 While Google might have launched Messenger on Android, it intends to keep it along side Hangouts. We're saying so because Hangouts has received the biggest update on Android so far, taking the app to version 2.5.8. The update brings Material Design to yet another app from Google's stables, after YouTube got the design makeover recently.
Speaking about the design, the app looks much better overall now that Material Design is in place. The app also supports stickers now and Google has put in place 16 sticker packs for users to choose from. Video chats also get live filters. Swiping  on ton the screen similar to how its done on Snapchat brings Instagram-style filters on top of the active conversation.
Apart from that, you can now search for users using their phone numbers, similar to how it's available on other services like WhatsApp. The update also brings a contextual tool that can provide relevant options depending on what you're talking about. For instance, a chat saying " Where are you" will allow you to share your location with the other person.
Lastly, if you hated the last seen feature on WhatsApp, you'll hate this new addition to Hangouts. Fortunately, users have the option to disable it.
Grab the latest version of Hangouts from the Play Store here.
[Source]