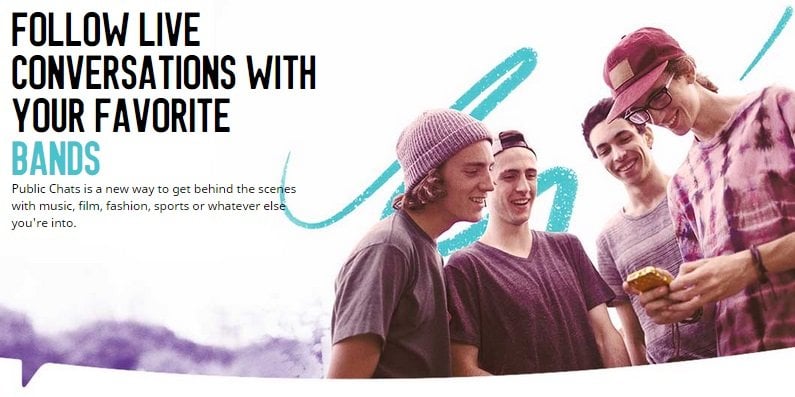 With so many messaging services around, companies are fighting to grab the biggest chunk of market share by offering features unique to their service. Viber has decided to add a new chapter by not just being a messaging service anymore. The company is introducing what it calls Public Chats to its app. The feature will allow millions of users around the globe to tune in to an a live conversation. The conversation could be anything from an interview between an interviewer and a celeb, to an ongoing sports commentary.
Users will only be able to listen to the channel unless the account in conversation is added in their contacts. Viber has already signed up celebrities like Perez Hilton, Tyler Oakley, Pixie Lott, Anastacia, DJ Paul van Dyk and many more. It's not something completely new, since we've seen WeChat allowing users to follow their favorite celebs in China for a month for free. To listen to a public chat, users will need to open Public Chats bar from the main menu, and select the compass icon to find a list of available Public Chats to follow.
The feature will work on all platforms (although it has started rolling out with just Android for now) for Viber 5.0 and above. With over 200 million users, Viber is hoping to bring a few more from competitors like WhatsApp and WeChat, both of which have over 600 million users each.