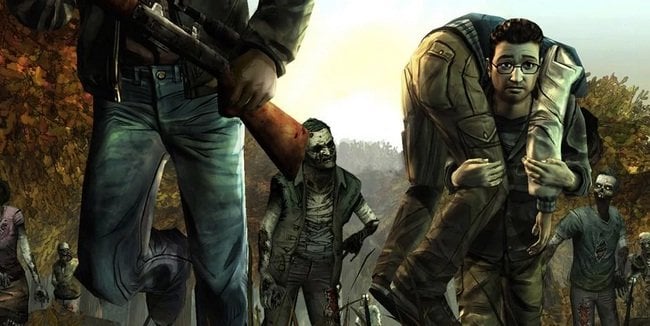 If you hate zombies but love The Walking Dead comics/TV series, you might want to check out "The Walking Dead: Season One" that has been launched on Android. The game was already available on other platforms including iOS since the past 2 years, but it's good to see it finally landing on the Android shores.
Based on the comic of the same name, the player is required to show his survival skills in this horror survival adventure game. You won't be controlling much of player movements in the game, but would be interacting with on-screen objects which then determine the outcome through interactive cutscenes.
The game has some minimum hardware requirements though, and requires a minimum of 1GB RAM, dual core processor and Adreno 200 series, Mali-400 series, PowerVR SGX540, or Tegra 3 GPU. The first episode in the game is free to play, but the other four will have to be purchased within the app for $4.99 each. or, you could save some money and get all four of them together for $14.99. You can get the app on the Play Store here.