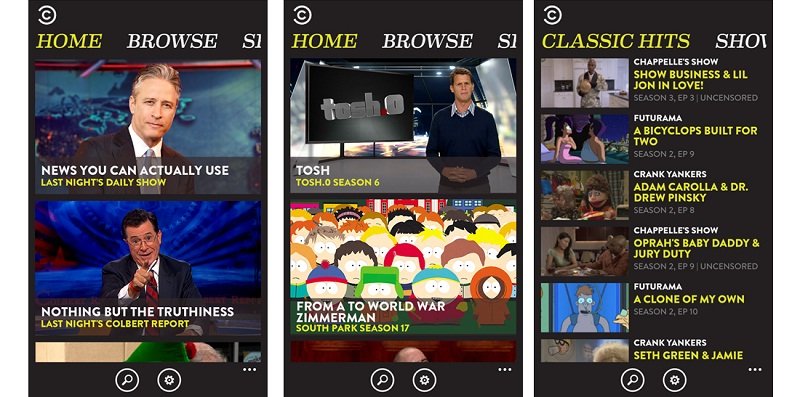 If you have the appetite for laughter, Comedy Central has the app for you. Windows Phone and Windows 8.1 users who had been missing out on all the giggles until now can rejoice since Comedy Central has just released their official app on these two platforms.
The Comedy Central app comes under the universal app banner from Microsoft that aims to unify apps for the two platforms to offer users a consistent experience. The app requires you to sign in with your cable or satellite provider's credentials. But in case you haven't subscribed to the channel, you can still enjoy select shows for free. Here's a list of all the shows that Comedy Central is offering through its app:
The Daily Show with Jon Stewart*
The Colbert Report*
South Park*
@midnight*
Tosh.0
Workaholics
Key & Peele
Broad City
Kroll Show
Review
Inside Amy Schumer
Futurama
Chappelle's Show
Original digital shorts*
The ones marked with an asterisk are available for free and do not require a subscription. The app offers full episodes of these shows the next day and with Stand-up Specials and Archive selections, that includes every episode of Chappelle's Show.
So what are you waiting for. Grab the app at the store links below.
Comedy Central – Windows Phone