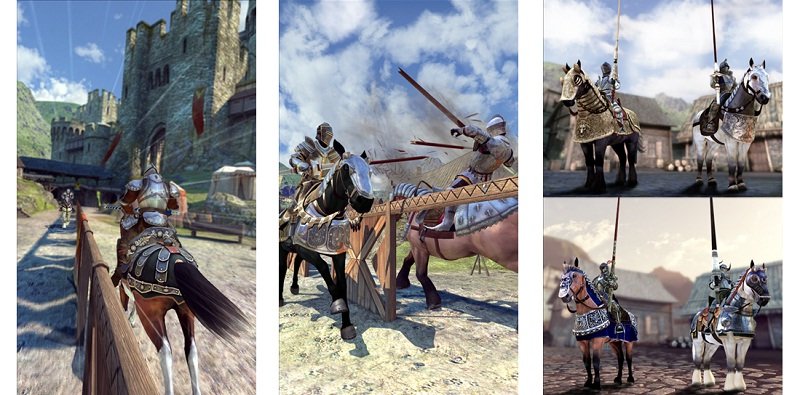 Gameloft has been among those developers who have taken Windows Phone seriously from the beginning. The publisher has released almost all their big titles on Windows Phone, even if not at the same time as iOS and Android counterparts. Now, the company has brought another game to the platform a few months it was released on iOS and Android. We're talking about Rival Knights. Here's what the game has to offer
OUST LIKE A KNIGHT!
√ Experience the thrill of fast-paced and highly addictive jousting
√ Sharpen your war skills with precision timing and aim
√ Battle ruthless foes and rival clans across 5 leagues to seize their castle and thrones
BONE-BREAKING ACTION
√ Motion-capture animations for knights and horses immerses you in battle like never before in a free game
√ Enjoy stunning 3D graphics, dynamic camera angles and lifelike graphics
√ Compete in breathtaking environment with changing weather conditions and time of day
√ Send rivals flying with real-time ragdoll physics and slow-motion effects
ARM YOURSELF FOR VICTORY
√ Unlock over 120 mounts, lances, armor, helms and more
√ Upgrade them at the Blacksmith to gain an edge over opponents
√ Use temporary boosts wisely to triumph in your adventure
THROW DOWN THE GAUNTLET!
√ Challenge other players in asynchronous multiplayer games
√ Enter weekly PVP multiplayer tournaments for glory…
√ …and win King-size rewards!
Rival Knights is free on Windows Phone, just like iOS and Android, but contains in-app purchases and third party advertisements. You can grab it at the source link below.