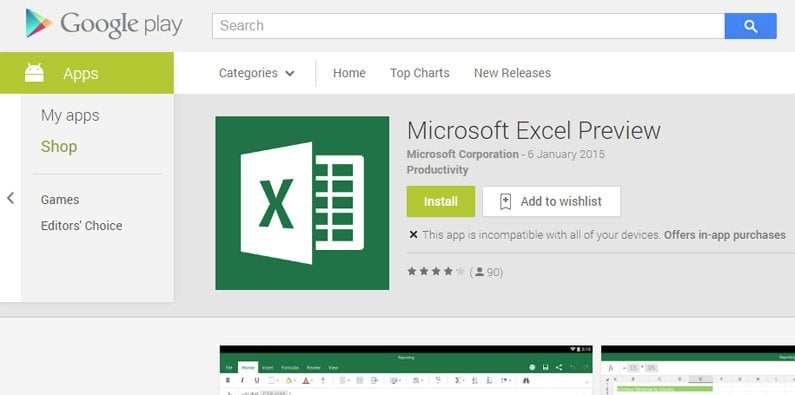 Microsoft launched Office for Android tablet preview back in November, however the release was limited to select users who had signed up for the program. Microsoft has now expanded the services to a much wider audience, bring Office apps for tablet preview to the Play Store.
The newly released apps include Microsoft Word Preview, Microsoft Excel Preview and Microsoft PowerPoint Preview. These apps can be downloaded by anybody with a tablet between 7 inch and 10.1 inch screen size (no larger) running on Android 4.4 or Android 5.0. That's a tight set of clauses and to add to it, the apps will only run on ARM based tablets for now (sorry Intel fans). The Android 5.0 compatibility is new, since it was missing from the previous release.
At over a 110MB each, the apps seem to be feature rich and optimized well for tablets. The apps are free to download but come with in app purchases. You can be pick them from the store links below.
Microsoft Word Preview – Play Store
Microsoft Excel Preview – Play Store
Microsoft PowerPoint Preview – Play Store
[Source]