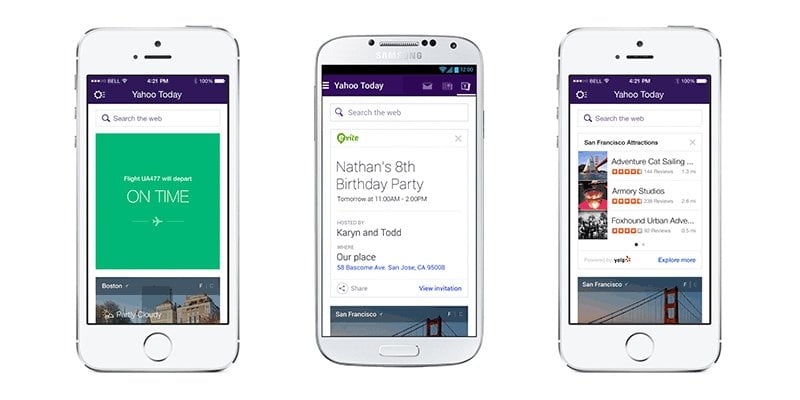 Yahoo Mail for iOS has picked a new update after the big overhaul back last October. The new update adds the ability to track packages without having to leave the app. It works for online purchases through a long list of supported retailers.
Tracking online shopping purchases can be tricky. To make your life a little bit easier, we're adding package notifications to the latest release of the Yahoo Mail app for iOS in the U.S. Now, you can view and track shipped packages in the "Yahoo Today" section of the app from sites including Amazon, eBay, Zappos, Target, Best Buy, Macys.com and more. We'll notify you when your package has shipped, when it's scheduled to arrive, and what's in your shipment.
Besides this, the app also adds the ability to customize the Today section. There's also newly added flight notification support from Orbitz and CheapTickets.
We even added the much-requested ability to sort and select the type of content in your "Today" section to make it even more personalized. By clicking on the gear icon on the top left corner, you will see a new "Edit Yahoo Today" option for you to pick and choose what you'd like to see, including News Digest, Sports, Weather, Horoscope, Finance, Screen and Flickr.
Grab the app from the link below.
[via]