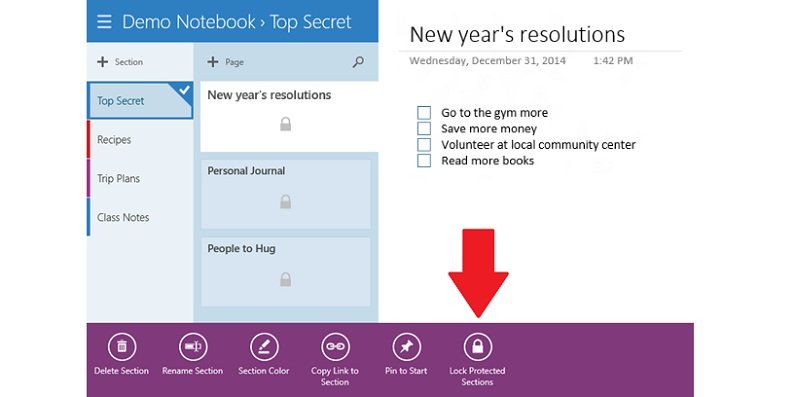 Microsoft has updated the OneNote app on Windows 8.1. The new update finally adds the ability to access sections with individual passwords through the app. Till now, you could only add passwords to individual sections through the app and to unlock them, required the use of OneNote on desktop.
Using this feature is easy. First, make sure you're running the latest version of OneNote for Windows Store app released today. Once you've updated the app, simply navigate to a password protected section and type your password to unlock it. After unlocking a password protected section, you can view and edit its contents just like any other section—but to protect your privacy, page thumbnails are not shown. Plus, the section automatically locks if you don't use OneNote for a few minutes.
Get the free app from Windows Store below.