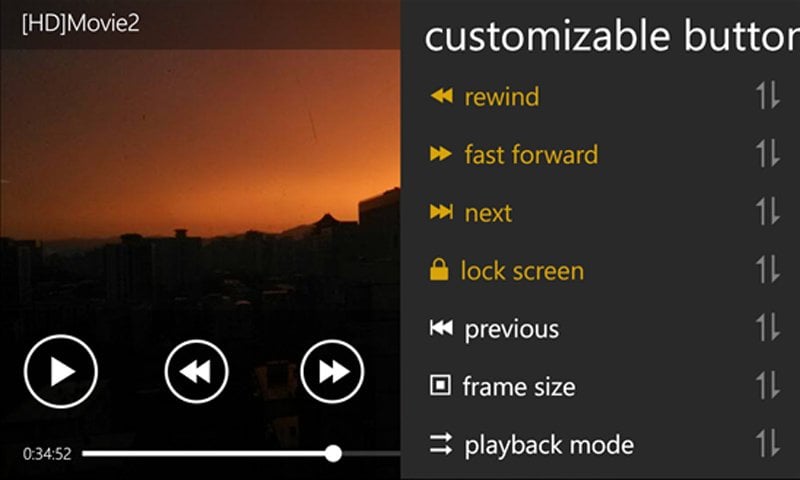 When it comes to playing media on your Windows Phone, there isn't much of a choice. Had it not been for MoliPlayer Pro, we wouldn't have even been able to watch half our videos due to the lack of support for some formats on the default player. The app has just picked an update on the platform, adding more features to what is already a solid third party player.
The latest update for MoliPlayer takes it to version v1.3.2.15. The update brings support for Windows Phone 8.1, as well as adds some new features. You videos will now get paused if you lock your screen. Upon unlocking, they can be resumed from the same point. The videos also get paused when a call comes in between. The update also fixes several other bugs and brings performance improvements. Here's the official changelog:
New Feature – Fully compatible with Windows Phone 8.1
Optimized – Auto-lock screen is available as video paused if the function was enabled. Resume playing as screen unlocked
Optimized – IPv6 garbled character
Optimized – Playback performance and experience of English Language
Optimized – Web videos UI
Optimized – Share buttons
Fixed – Unable to pause when calls coming
Fixed – Crashed when sharing to Wechat friends with music playing
Fixed – Crashed when Playing MTV with in-build web browser
Fixed – A interference problem when playing web videos under WP 8.1;
Fixed – Other bugs
The app is available in the Windows Phone Store for $2.99. However, there's also a free trial that does pretty much everything. Grab the app here.