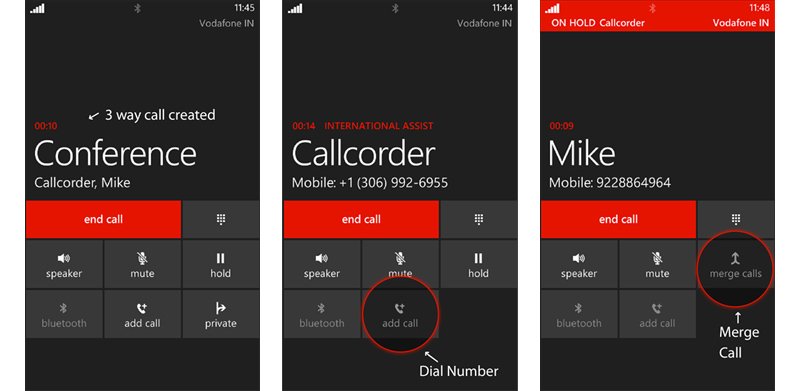 While there are plenty of apps to record your calls on Android and iOS, Windows Phone 8 users have been out of luck, since the OS blocks the mic for third party apps during calls (which can be good for your privacy though). Now, an app by the name of Callcorder Pro has been released on the platform to do the same job.
Callcorder Pro uses PBX-type server to record both sides of the conversation and as a result, is available only in select counries for now. To record an incoming or an outgoing call, users simply need to open the app and hit the record button. These recorded calls can then be transferred to a computer.
The only downside of the app is that it costs a steep $9.99. It's a one time payment though and once purchased, the app offers unlimited call recordings. You can grab the app from here. There's no free trial available. Here's what the app has to offer:
Record unlimited phone calls
No subscription fee.
Record incoming and outgoing calls.
Email recordings.
transfer recordings (mp3) to computer.
upload on OneDrive.