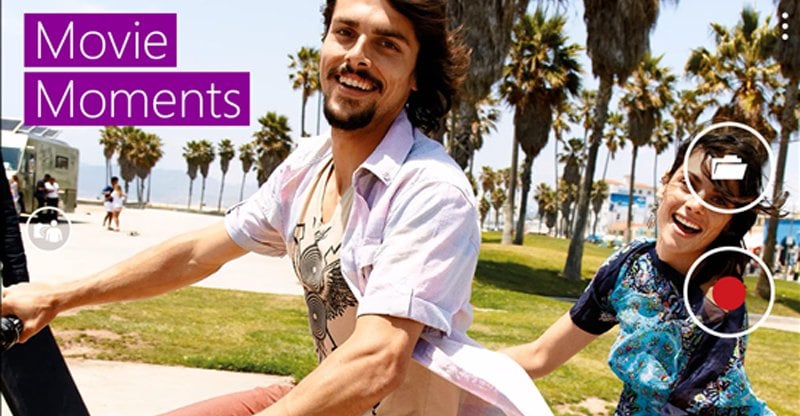 With Windows Phone 8.1's new set of APIs video editing has finally become possible on the platform. We saw being Movie Maker 8.1 released a few days back, and now Microsoft has brought its own video editing app called Movie Moments to the platform. The app is live in the Windows Phone Store and is available for Windows Phone 8.1 only.
Movie Moments on Windows Phone shares a lot with its Windows 8.1 counterpart. The app is a universal app, but it doesn't really matter much, since it's free. Here' what the app has to offer:
Pick your favorite 60 seconds. You can trim from the beginning, middle, or end.
Highlight your favorite moments with fun, colorful captions in a range of styles.
Add music that matches the moment. We've included a few songs for different moods, or you can use songs from your collection.
When your movie is exactly how you want it, share it with family and friends right from the app
It's probably not as advanced as Movie Maker 8.1 in terms of features, but it allows you to create nice 60 seconds clip that can be then shared on Facebook or OneDrive.
You can pick the app for your Windows Phone running on WP8.1 here.