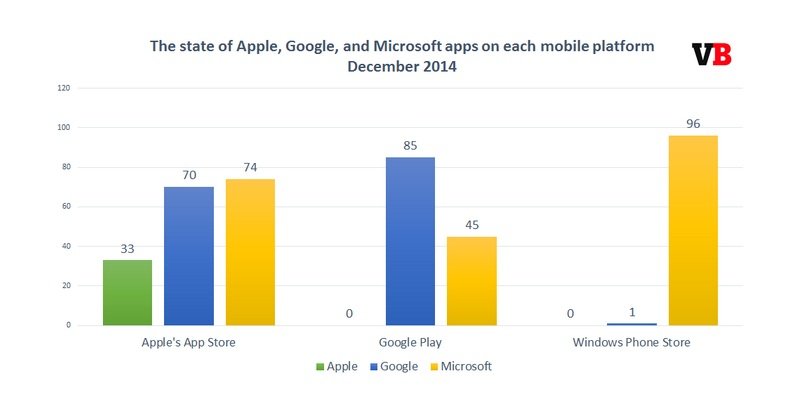 It's the end of the year and also time to look at some interesting developments that occurred in 2014. VentureBeat has come out with an interesting finding, taking a look at the number of apps each Google, Apple and Microsoft have in the three app stores.
As it turns out, Google has the highest number of apps on the Play Store (which is expected) followed by Microsoft with almost half as many apps. However, when it comes to Apple App Store, Microsoft takes the crown, having published 74 apps in the store, more than what Google and Apple have to offer. In fact, Microsoft has more than double the apps on the App Store compared to Apple's apps, which explains why Microsoft is a software first company.
On the Windows Phone Store, Microsoft is the sole torch bearer with 96 apps, the highest any of the three have on any platform. Google has just one app (Google Search) on the Windows Phone Store and it's unlikely that'll change in 2016. As for Apple, they're content pushing apps exclusively for the App Store.
[Source]