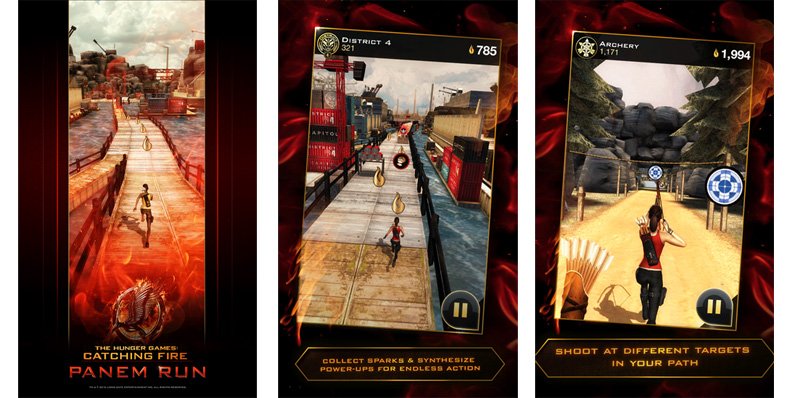 You will now be able to explore Panem on Windows Phone as Hunger Games: Panem Run has been released on the Windows Phone Store. The game was released on Android and iOS alongside the official movie release on November 23rd and has been made by Indian developer Zapak Mobile Games.
•EXPLORE the Districts of Panem
•RUN ENDLESSLY as a member of your current District
•DODGE, JUMP AND SMASH through obstacles
Panem Run is an endless runner (the most common platform for official movie games) that takes you through the districts of Panem. You can run as a member of the district you're in. You can also shoot targets with arrows, collect sparks and do the things usually associated with endless runners in the game. Currently, the game allows you to explore 12 districts, with more to be added in the future updates.
While we wish the game used something more refreshing, Panem Run isn't a bad game. Get it for free from the link below.