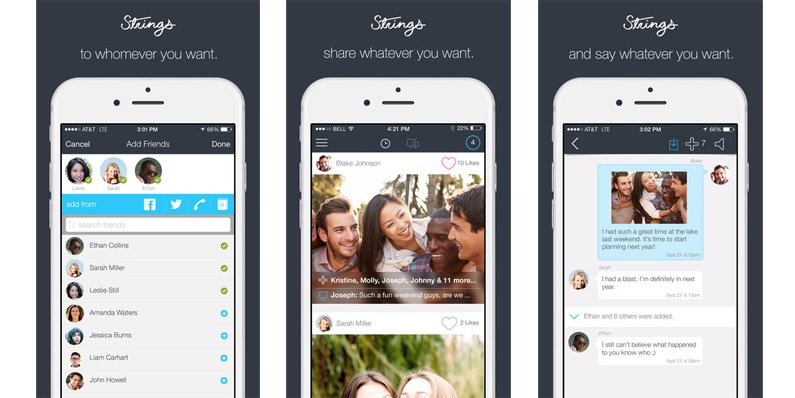 More often than not, we've all found ourselves in some situation or the other where we realize that this world could be a much better place only if we could somehow undo that sent message. Thankfully, you won't have to spend sleepless nights wondering what if you had not sent that message, since there's a new app that can recall those embarrassing messages.
There's a new app in town called Strings and it helps you to avoid situations mentioned above. The app allows you to share photos, texts and videos with your friends, just like you would on WhatsApp, BBM or Snapchat. However, if the recipient wants to store that information on his phone, they'll need your permission first. Also, similar to Snapchat, if someone tries to take a screenshot instead, you'll be notified and they'll be warned. Last but not the least, you'll also have access to recipient's device in the sense that if you've actually sent a wrong message or photo, you'll be able to delete it from the receiver's phone before they can see it.
Strings is free to download and is available on iOS. No word on Android or Windows Phone version. Grab it from the link below.