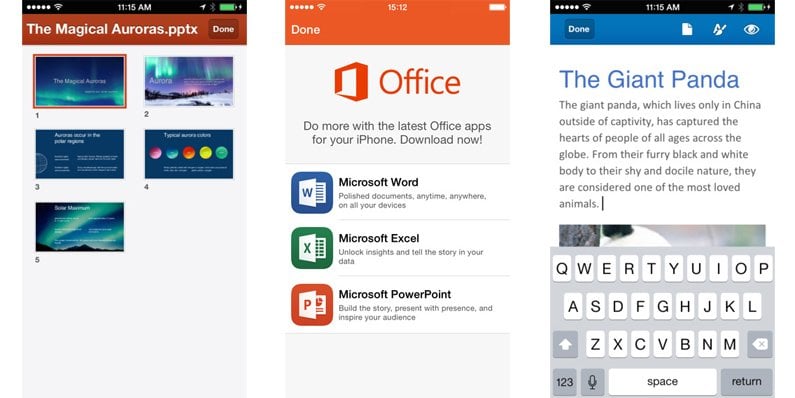 Microsoft has finally done what it should have done long back. It's gotten rid of the Office app for iPhone and instead, replaced it with three standalone apps for Word, Excel and PowerPoint, much like that on iPad. The apps are free to download and won't even require an Office 365 subscription to create new files from scratch, make edits to existing files or sync them across devices. Starting today, you'll be able to make edits to your files on the iPhone and iPad and upload it on Dropbox thanks to the recent integration with the app.
The new apps on iPhone are based on same set of features as the iPad apps, although being optimized for smaller screens, they look a little different from their iPad counterparts. The new apps for iPad and iPhone are available in 29 languages and 136 countries.
That's not all though, since the company is also rolling out Office for Android with Office for Android tablet preview. The company is accepting sign ups for the new program and expects the general availability to begin in in early 2015.
Microsoft has also promised that it will be bringing touch optimized version of Office to Windows with Windows 10 next year. All these services will be free for home users, although business users will still have to pay for the Office 365 subscription. Users who paid for the subscription only to use Office on iPad, will be refunded by Microsoft (although the exact method of refund hasn't been specified).