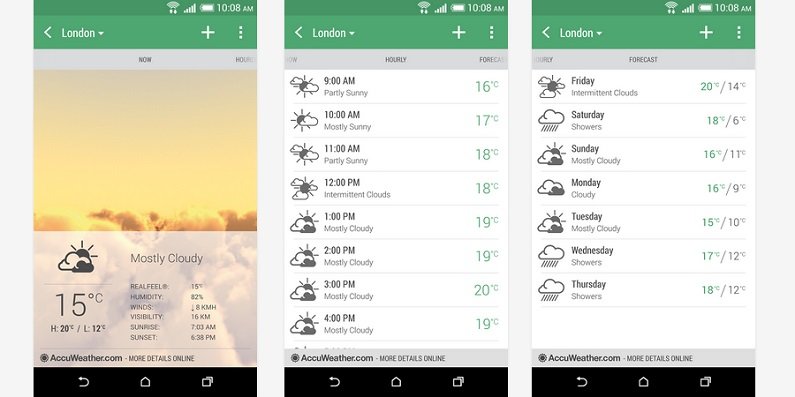 In line with what HTC has been doing in the recent past, the company released another of its app on the Play Store, this time it's the HTC Weather app. HTC has been publishing apps that earlier used to be a part of its software package on its phones to the Play Store, so that it can provide more timely updates for these apps (without having to wait until the next major update for the phone) and also update them for devices that don't get updated to the latest version of Android.
As one would expect, HTC Weather delivers weather information and forecasts, as well as details like temperature, humidity, real-feel temperature, wind speed, visibility and sunrise and sunset times.
Non HTC users looking to grab the app are in for a disappointment since HTC Weather is exclusive to HTC devices. That shouldn't let you down though since there's a plethora of similar apps available in the Play Store already.