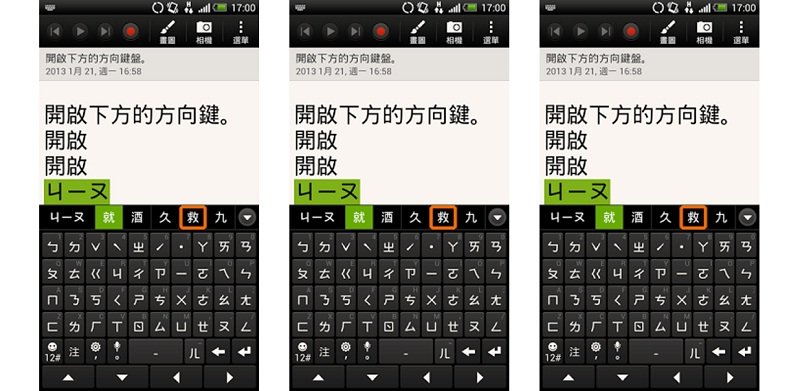 Unbundling core apps from the main firmware seems to have caught the attention of smartphone manufacturers these days, since it allows to push updates to these apps without having to wait for carrier approvals and such. HTC is already on the bandwagon and has now published its default keyboard app in the Play Store. This will allow for any future updates to the app to be downloaded immediately by all users across the globe.
Called HTC Sense Input, the default keyboard now includes support for Google Extract View in landscape mode. It also adds .ru/.ro/.nl on Russian/Romanian/Dutch URL keyboard and supports handwriting manual submit mode. The keyboard also learns from from your typing style and suggests more accurate words.
You can catch HTC Sense Input for your HTC device (only) in the Play Store. However, it won't work with the Play editions of HTC One M7 and M8.