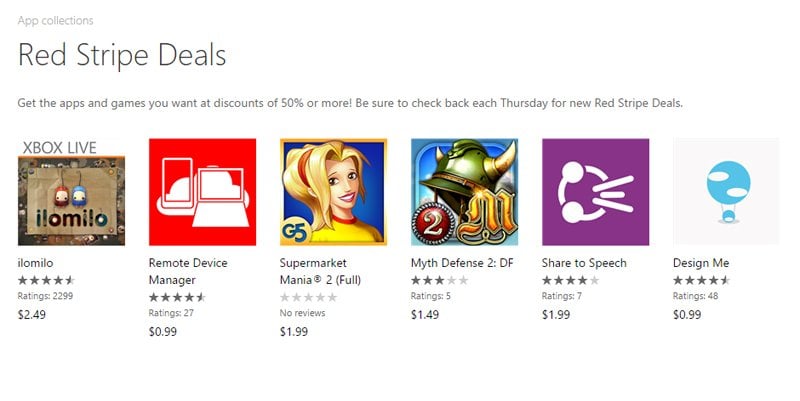 Here's the list of six apps that have been heavily discounted as a part of Red Stripe Deals on Windows Phone this week.
ilomilo is a puzzle game where the player controls two friends named ilo and milo. The two friends always seem to get separated from each other in the surrealistic and ever changing world they inhabit. ilomilo presents puzzles where the player will have to use a great deal of three dimensional thinking to succeed. The world of ilomilo is made of cubes, and ilo and milo can walk any side of the cubes, as well as move cubes around. The player controls both ilo and milo, and will have to make them cooperate to unite them.
This app is what it does for you , it allows you to manage your phone through wifi without the need to connect it via USB, with any web browser .
Nikki and her friends adventure to Tinseltown to help save Uncle Ross' supermarket chain from the evil Mr. Torg. Open new stores and test your business management skills like never before!
Save your time by listening to articles and documents while doing something else. The desktop app is included at the same price. A great assistive technology for people with visual impairments and disability.
"Design Me" is a powerful tool to design your life.
Design your future and keep your moments with "Design Me".
Show your tactical skills combining various towers' effects and using terrain features.
Protect the stronghold of the Dark Forces from the onslaught of hostile armies of Light!