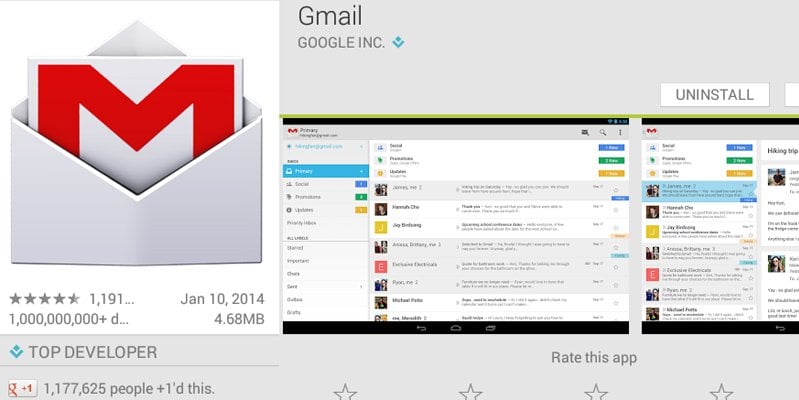 After becoming the first app to cross 1 billion downloads on the Play Store, Gmail has received an update on Android. The update brings plenty of new features on board. Here's a glimpse:
Images now show automatically
Set up your Out of Office AutoReply in Settings
Send or download attachments of any type, including documents, PDFs and zip files
(Android 4.3+) Attach multiple files at once
(Android 4.4) Print emails and attachments
Enhanced performance for low-memory devices
However, the biggest change that the update brings is the ability to save files attached with your mails to your Google Drive account, besides having the option to save it in the internal memory. Not only does it help save space on your device, but also makes the saved files accessible through other devices using Drive.
The update also adds support for right to left languages, including Arabic, Hebrew and Persian. Then, the app also now tells why a particular mail was sent to the spam folder. Lastly, the sidebar can be accessed from anywhere, with a simple swipe to the left.
You can pick Gmail for free from the Play Store here.