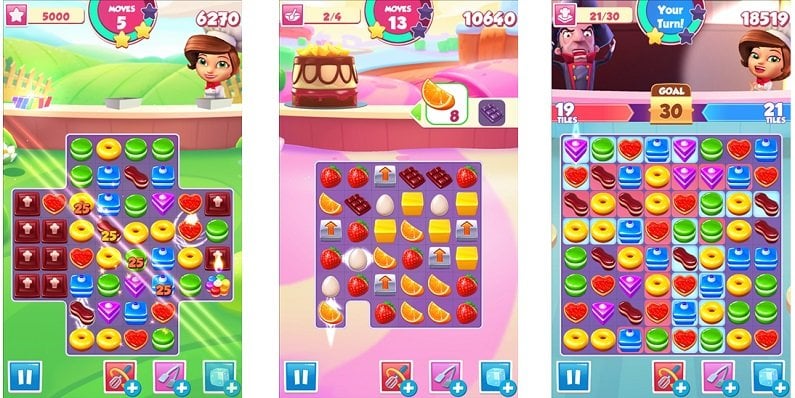 Gameloft has launched a new game on iOS, Android and Windows Phone, called Pastry Paradise. The game is a match-three puzzle and as the name indicates, it has been designed with only one aim, to take on King's market leader Candy Crush Saga.
Pastry Paradise tasks you with helping Hannah, the sweetest chef in the land to stop Mr. Moelleux from filling the world with cheap mud cakes and canned custard (because that sounds like such an evil plan). The gameplay involves swapping pastries horizontally, vertically, and even diagonally to make a similar match of atleast three. And of course, such a game would be incomplete without any social element, so Pastry Paradise involves sending gifts to friends, leaderboards and unlocking new levels using your friends' help (the horror of Candy Crush notifications still haunts us).
Pastry Paradise is free to download, but as expected, comes with in-app purchases. It remains to be seen how many Candy Crush users the game will be able to pull on Android and iOS, however, with no Candy Crush on Windows Phone, Pastry Paradise will be a welcome addition for Windows Phone users.
Pastry Paradise – Windows Phone