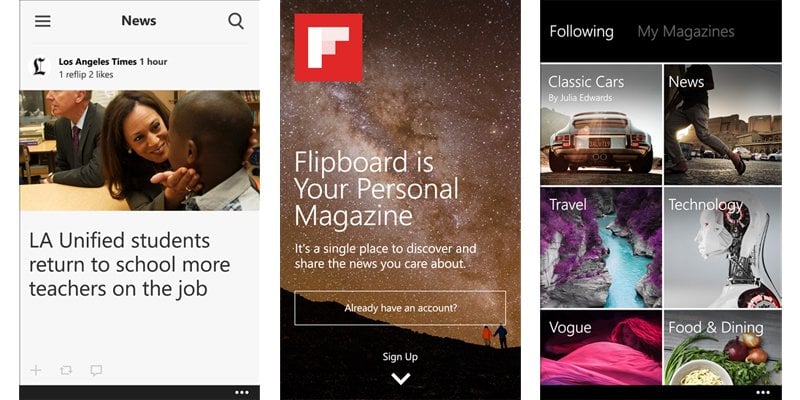 Flipboard for Windows Phone. The app was announced for the platform back in July last year. Its been 14 months since that announcement and it's only today that we finally have the official app for Flipboard available in the Windows Phone Store. The app was spotted in the Windows Phone Store a few days back, but it wasn't available for users to download back then.
Description:
Flipboard is your personal magazine. An award-winning app used by millions every day, it is the best way to catch up on things happening around the world or dive deep into specific topics, from gadgets to grilling. To begin, pick a few categories you want in your magazine. Then tap any tile to read specific things you've added or use Cover Stories, a quick way to browse highlights from all your topics.
The app looks like it's been built from scratch for Windows Phone, unlike the web wrapper that Flipboard has been trying to shamelessly use as a substitute on the platform in the past. However, some users are reporting that the app isn't working on their device/region just yet, so some of you folks might have to wait out a little longer. No worries though, since the app is finally here and that should be more than a reason to celebrate for now.