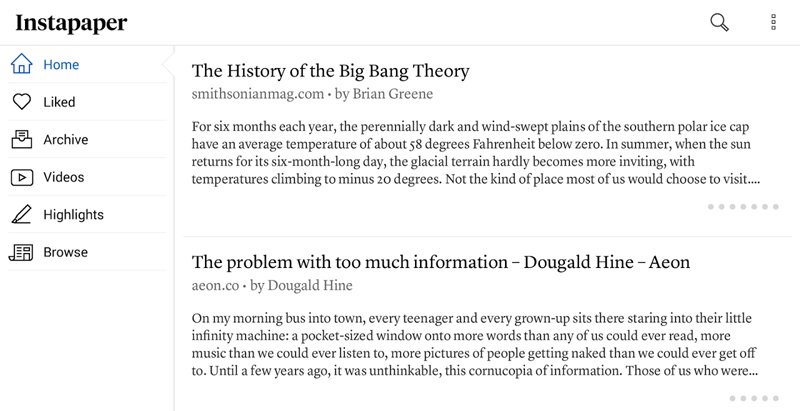 While app developers explore all new ways to make money, giving users the option to have the app for free along with adding a small fee for some premium services has been gaining popularity among productivity apps. You can also add Instapaper to that list now, since the service now comes as a free app along with some premium features for an extra price.
As you might recall, Instapaper allows you to save content from around the web and present in a cleaner and neat way. It also allows you to save these pages for offline reading. You can save web pages, videos and sync them across devices. Premium users will find that besides these features, they can also perform a full text search on your saved content, have unlimited highlights (free users only get 5 highlights a month), "send to Kindle" option, get text to speech playlists for mobile and also have an ad free experience.
The subscription costs $2.99 a month or $29.99 an year and can be purchased from within the app.For comparison's sake, competitor Pocket that offers similar functionality costs $4.99 a month or $49.99 for a full year.
[via]