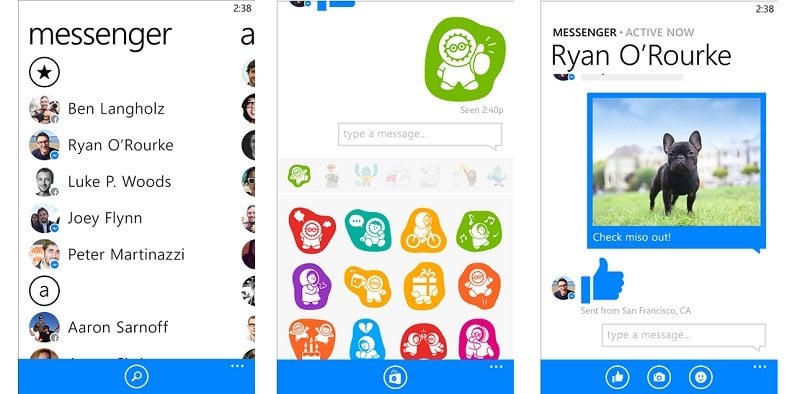 Facebook Messenger has been available on Windows Phone for quite some time now, however, it's generally lagged behind its Android and iOS counterparts since beginning. Thanks to a recent update though, there's one less feature that's not available on Windows Phone. Here's the changelog for version 5.0:
Group support: Now you can create groups for the people you message the most. Name them, set group photos and keep them all in one place.
Instant photo sharing: Take a photo and send it in just one tap. Plus, it's easier to send photos from your gallery.
Continued improvements: We're working to make the app more reliable and use less data
The update finally adds the ability to start group conversations on your Windows Phone device, a feature that was only recently added to Android and iOS versions. The update also makes it easier to send photos by opening the camera directly from the app. Sending photos from gallery has also been made easier.
The app also gets some bug fixes and general maintenance. You can grab Facebook Messenger for Windows Phone here.