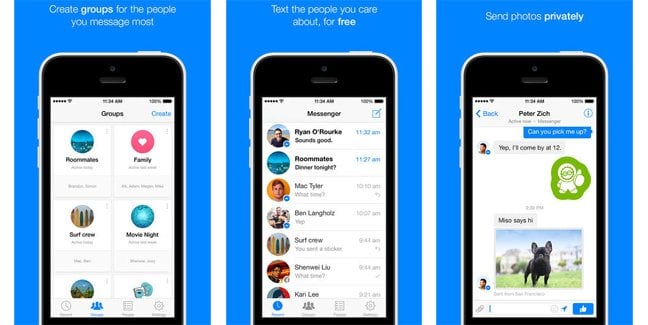 Facebook's Messenger app has been updated on iOS recently. The update adds the ability to make groups and have conversation with your friends in one place. Of course, this is nothing new and has been available on Facebook's site for a while now. Still, the feature is new to the iOS app.
In 2011, Facebook acquired group messaging service Beluga, which it later shut down. Seems like company is finally using those skills it learnt from the acquisition into its Messenger app. Along with that, the update brings general bug fixes and improvements along. Also, you can forward a message or photo to someone who isn't in your conversation by simply tapping it, pretty WhatsApp.
You can pick the Facebook Messenger app for iOS from here.