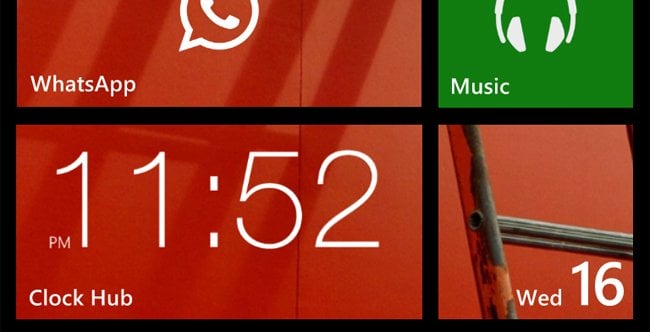 With Windows Phone 8.1, Microsoft has given developers the option to update Live Tile for their apps every minute. One of the most simple use of this could be to have the time displayed on it and with Clock Hub you can exactly do that.
The app puts the time on a Live Tile that gets updated every minute. You can either set it up in 12 hour or 24 hour format. What's more the Live Tile for the app also supports custom background. Here: what the app has to offer in terms of features:
The only that updates every minute.
Supports 24 hours format based on your region.
Simple, just like the app. You can get Clock Hub for free from the Windows Phone Store here and pin it to the Start Screen to use it. The app requires Windows Phone 8.1, so it'll only work if you're using the developer preview version of the new OS.