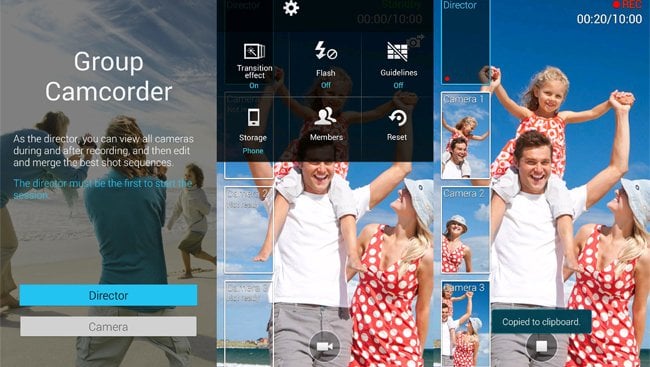 Group Play which is exclusive to Samsung flagships since the Galaxy S4 has received a major update, pushing the version number to 3.0. The app that allows users to share music, photos and documents with other devices by pairing up, sees many UI and functionality changes in the latest update.
With version 3.0, Samsung has gone for a flatter UI similar to what we've seen on other Samsung apps recently. The update also adds  Group Camcorder option to the Galaxy S5. The new feature allows to pair up to 4 devices and capture videos from the each devices. Later, the host can pick the best parts from each recorded video and stitch them together into one neat video. The feature isn't available just yet on other devices like the Note 3 yet, but is expected to be added later.
The update hasn't shown up on the Play Store just yet, but should be up and running soon enough. You can keeping looking for the update on the Play Store here.
[via]