If you find the Office 365 subscription a tad too expensive, but absolutely need to use Office on your iPad, Microsoft's got a new pricing plan for you. Called Office 365 Personal, the plan costs $69.99/year or $6.99/month. An Office 365 Personal subscription allows creating and editing Word, PowerPoint and Excel files on one PC or Mac, and one tablet (including the iPad). If you find the number of devices that can be used with the subscription to be less, you can always opt for the Office 365 Home that supports up to five PCs/Macs and 5 tablets and costs $99.99/year or $9.99/month.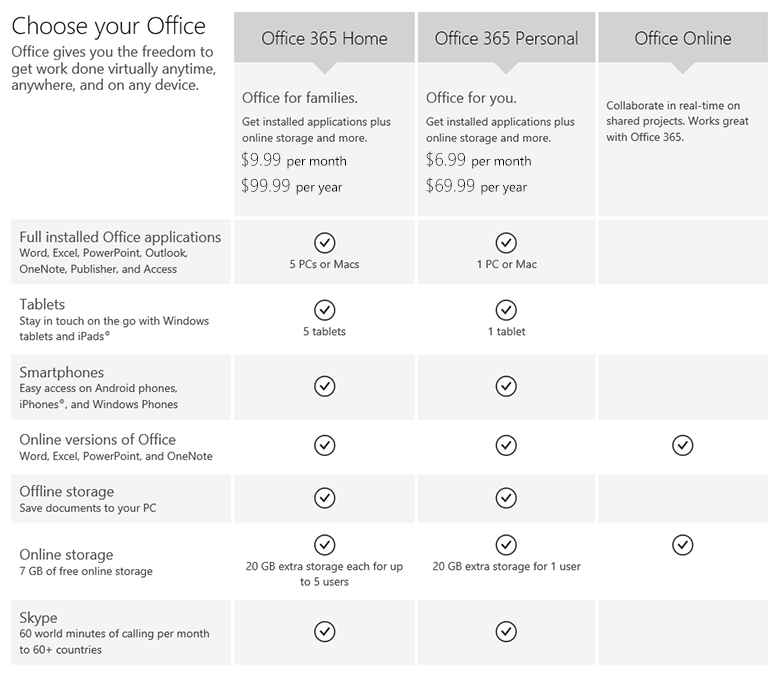 Other features of the new plan are similar to the Office 365 Home plan, offering 20GB worth of cloud storage, 60 minutes of free Skype calling every month and the ability to edit documents on your smartphone (which could be either an iPhone, or an Android/Windows Phone device).
Does that make Office for the iPad like a more reasonable offer? Let us know in the comments below.
[Source]