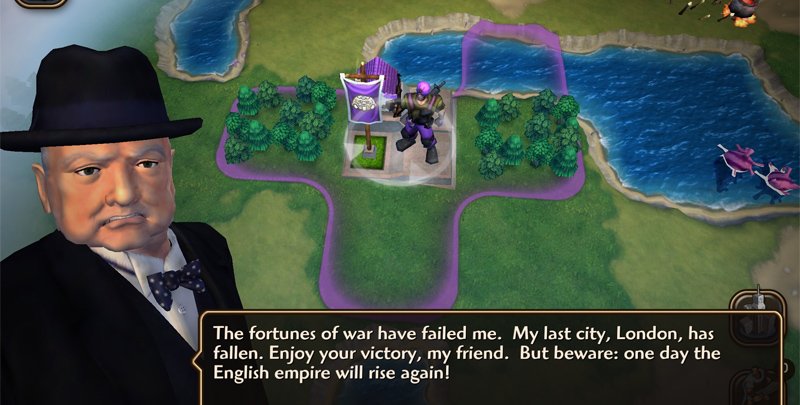 Sid Meier's Civilization Revolution 2 has hit the Play Store and is available to download worldwide. The game is a direct sequel to 2008's Civilization Revolution and was launched on iOS back in July.
Features:
– New Civilization – Korea
– New Leaders – Lenin the Russian communist, King Sejong king of Joseon
– New Units –  strengthen your military might with brand new combat units including Aircraft Carriers, Jet Fighters and Special Forces.
– New Technology – race to science supremacy with new technology such as: Lasers, Modern Medicine and Information Technology
– New Buildings & Wonders – grow and expand your civilization like never before with new buildings and wonders including Nuclear Power Plant, The Red Cross and Silicon Valley
– Enhanced 3D Graphics – updated 3D graphics taking full advantage of the devices graphical capability
– Scenario Challenges  – reenact historic events and battles in the Scenario Mode
Civilization Revolution 2 is exclusive to iOS and Android and even though the first was launched on consoles, this one's been given a miss on those platforms. The gameplay is turn based multiplayer with players handed the task of building an empire and taking over other empires by advancing their own in technology and society. Civilization Revolution 2 combines the core tactical elements of the series with intuitive controls and a friendly user interface. It also features 16 historical leaders from the first game, including Abraham Lincoln, Gandhi and Napoleon, alongside new leaders like Churchill and Kennedy.
Civilization Revolution 2 costs $14.99 on the Play Store. Although that's a little on the higher side, we're sure long time series fans won't mind the price.