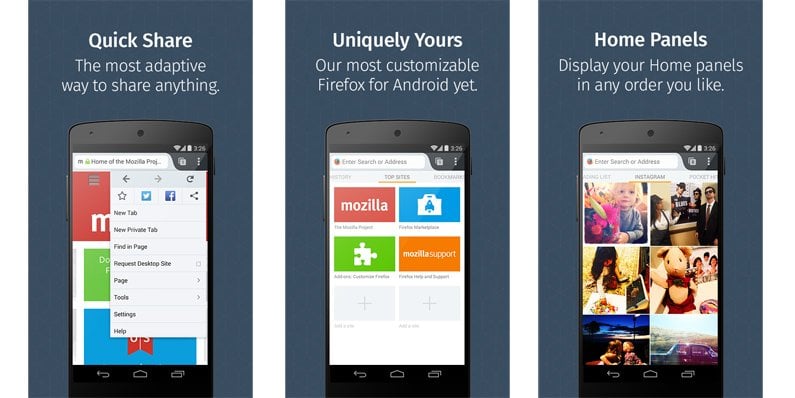 With news about private data getting into wrong hands or going public becoming frequent in the recent past, Firefox has decided to take things in its own hands. The company has pushed an update for its browser on Android. Version 33.1 is now live in the Play Store and lays emphasis on privacy.
The new version on Android comes with a Forget button in the front that wipes out your recent browsing history without deleting other information. This enables you to quickly delete cookies or embarrassing browsing sessions with just a flick of a button. The browser also comes loaded with the new DuckDuckGo anti-tracking search engine. Users will also find a new privacy tour and a coaching add-on.
The update is available in the Play Store and can be picked at the link below.
[via]