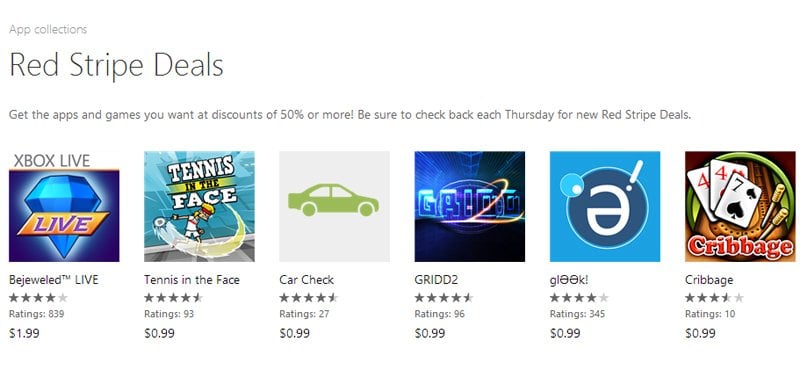 Like every Thursday, six new quality apps have been discounted in the Windows Phone Store by half or more. Check out their names below.
Swap, move and match multiple gems for dazzling, high-carat fun. Show off your Bejeweled® prowess by earning special Xbox LIVE achievements and climb up global Xbox LIVE leaderboards.
This is no Wimbledon, this is Tennis in the Face! Get ready for some hilarious ragdoll-smashing ball-bouncing action!
The app "Car Check" offers you the possibility to capture and manage all costs and data of your car/vehicle. In this way you can exactly retrace how much you have tanked in, in a certain period of time and at which price. Concurrently you average of fuel consumption can also be calculated of your car/vehicle, in which, due to different distribution of costs, development of fuel price and more, are included as well. In addition capture costs such as the visit to the workshop, the car wash or other costs.
GRIDD 2 is the sequel of the Windows Phone award winner game GRIDD.
Play endlessly, avoid obstacles, fight enemies and set your best score in this neon looking old fashioned Shoot Em Up!
Play the card game that's been challenging humans for over 400 years, now re-imagined for Windows Phone 8! Featuring four difficulty levels, automatic and manual card counting, as well as muggins, Cribbage is better than ever in electronic form.