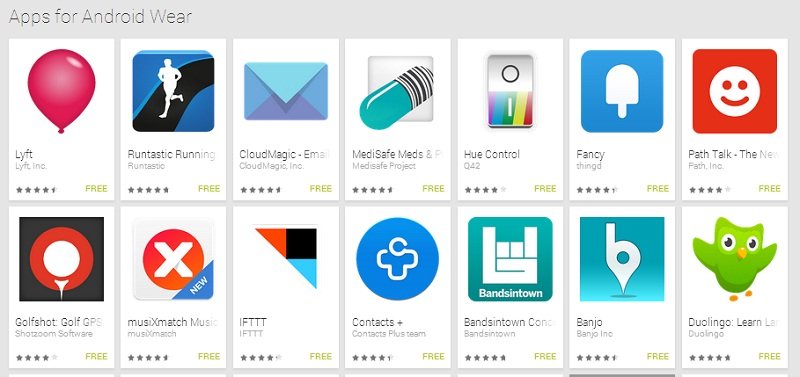 Google is gearing up for the launch of plenty many Android Wear powered smartwatches that are slated to hit the markets worldwide in the coming weeks. The company has launched Android Wear app on the Play Store. It's pretty much useless right now, but once Android Wear watches start hitting the shelves next week, it will be quite useful for the early adopters. The app will allow users to control voice action preferences, adjust notification settings, and configure devices.
Google has also added a new section in the Play Store specifically for Android Wear applications. The apps in this section are regular apps, just that they have been tailored for smartwatches. There are only a handful of apps in this section for now, but we expect the list to only grow with time.
You can find the links to both the Android Wear app and the entire section below.