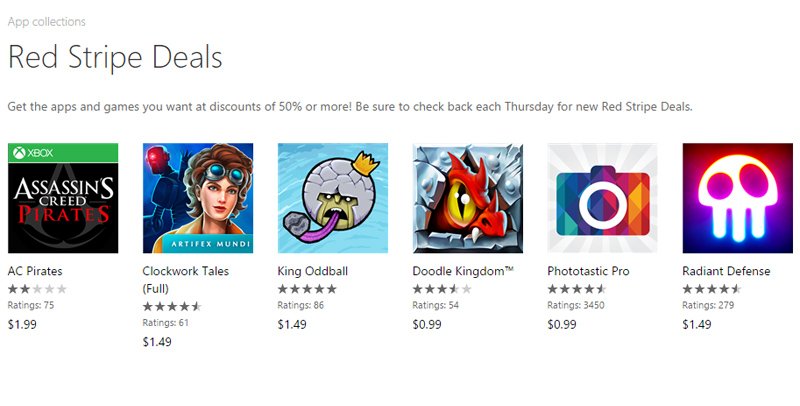 This week's Red Stripe Deals on Windows Phone includes a biggie, namely Assassin's Creed Pirates. The game is retailing for just $1.99, so if you have been eyeing it, you shouldn't wait to grab it. Here's the complete list.
Become one of the most feared pirates of the Caribbean in this exclusive Assassin's Creed adventure on smartphones and tablets! Play as Alonzo Batilla, a young and ambitious captain, a pirate eager to take on the fiercest of enemies…Break all the rules, challenge empires and make your own fortune!
Defeat a maniacal genius and thwart his evil plan! Clockwork Tales: Of Glass and Ink is an adventure game in the steampunk genre. It is a detective drama featuring action elements such espionage, monster battles and even hang-gliding!
Blow up tanks! Crash helicopters! Squash puny humans! Collapse structures! Hurl boulders until nothing remains! END THE WORLD.
From the creators of the award winning puzzle games Doodle God & Doodle Devil, comes a new fantasy brain-teaser where you can create your own Kingdom with Castles, Knights, Warlocks and Dragons! Great for gamers of ALL ages.
With Phototastic you can create fantastic looking collages of your photos. Create a collage using classic frame borders or choose from one of the film templates like Polaroid, photobooth or filmstrip or try out the new Facebook cover photo frames.
Radiant Defense is a tower defense game set in a vibrant universe invaded by countless alien hordes.