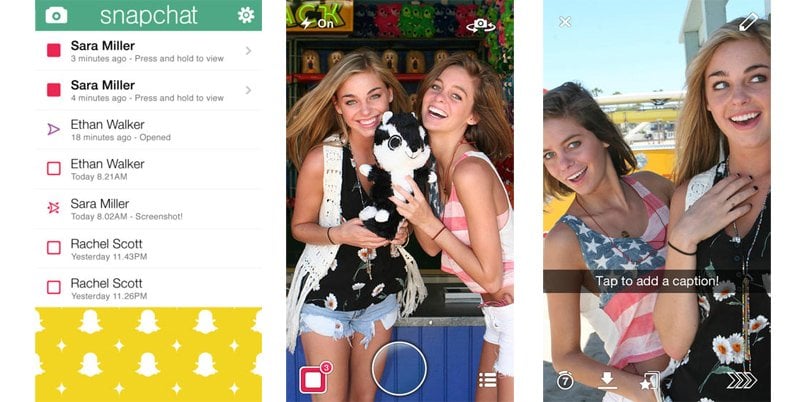 In what is one of the biggest breach of personal space ever, hackers have released close to 100,000 pictures from Snapchat accumulated over the years. These are users' personal pictures that should have been deleted after being seen by the recipients. As these pictures are supposed to get deleted after some time on both sender and receiver's phone, many of them are of explicit nature, including child porn. This tops the recent scandal where several explicit photos of many celebrities were released on the internet by hacking through Apple's cloud service.
Third party apps are being blamed behind storing these images, with Snapsave's name coming up on the top. The app allows to save images sent to users on Snapchat, a clear violation of Snapchat's policy. Although, the developer of the app, Georgie Casey has outrightly denied storing these pictures. It is believed that a particular site named Snapsaved.com was involved in the leak. The site when active, acted as a web client, allowing users to save Snaps that they received.
Although Snapchat wasn't involved in the leak and has confirmed that its servers weren't breached, it will severely impact the brand's image which is used by millions of users. Recently, the company was valued at $10 billion. The company has come under fire earlier as well, when username and phone numbers of 4.6 million users got leaked online.
For users, who use Snapchat, we advise to strictly use the official app, instead of third party ones. Even if you're using third party apps, make sure they'e made by reputed developers.
[via]