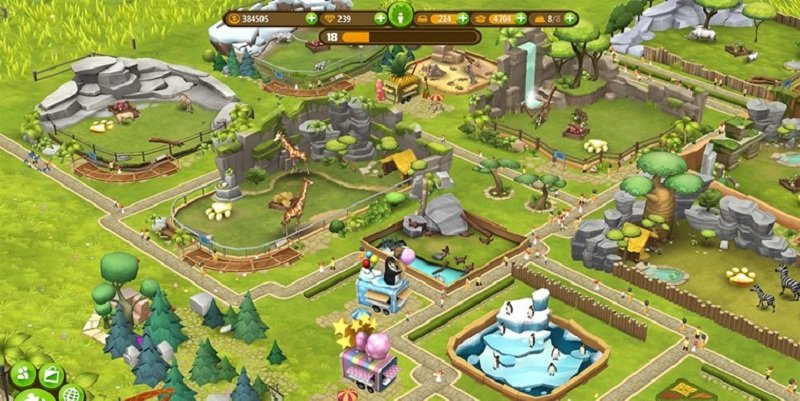 One advantage of being invested in the Microsoft ecosystem is that you get access to tons of exclusive content whose IP is owned by Microsoft. Zoo Tycoon is another such popular game series that we've seen evolve over the last decade. Now, Microsoft has released a new game in the series called Zoo Tycoon Friends, exclusively for Windows 8 and Windows Phone users.
Features:
Create your ultimate zoo and release animals to nature reserves to aid conservation efforts!
Free-to-play game syncs automatically between your Windows 8 phone, tablet, and PC!
Bond with more than 40 amazing interactive animals in your zoo!
Bonus one-of-a-kind story and mission design!
More than 100 animal-friendly missions!
Get creative! Decorate your zoo and share it with your friends!
Connect with your friends through Xbox Live and Facebook!
Special bonus for Zoo Tycoon for Xbox One players!
Achievements are reflected in your Xbox Live gamerscore!
Similar to the previous titles, players are tasked with building and maintaining a zoo and attracting visitors at the same time. That's not all, since teh game introduces a new mode where players are supposed to control human characters and rescue animals around the world that are "in peril from global warming, flooding, drought, and other natural and man-made threats."
Zoo Tycoon Friends is a universal app and is available for free. Unfortunately, it isn't supported on devices with just 512MB RAM yet, but that can be changed via an update in the future. Grab the game at the links below.