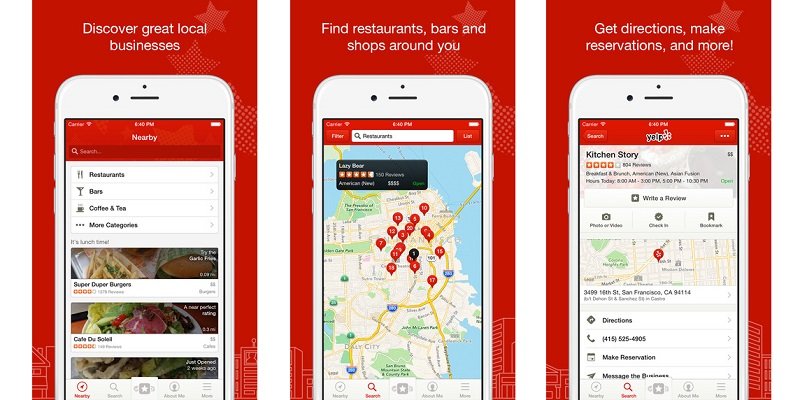 Popular app Yelp has been given a fresh update on iOS to version 8.7.0. With the update, Yelp now supports the larger screens on the month old iPhone 6 and iPhone 6 Plus. In addition to the optimizations for new models, the app also gets a new Directions button that opens up Apple Maps and gives directions and estimated walk or drive time to the business you're searching for. The Directions button is available on every business page.
Before this, the app was last updated in August, gaining automatic review translation to different languages, calender integration and support for international Yelp Deals purchases. Grab Yelp at the store link below.
Changelog for Yelp version 8.7.0:
• For you early adopters with the new iPhone 6 or iPhone 6 Plus, it's time to get pumped. The Yelp app is now optimized for your fancy new phones.
• You're going to love our new Directions button which tells you just how long it'll take to walk or drive to the business.