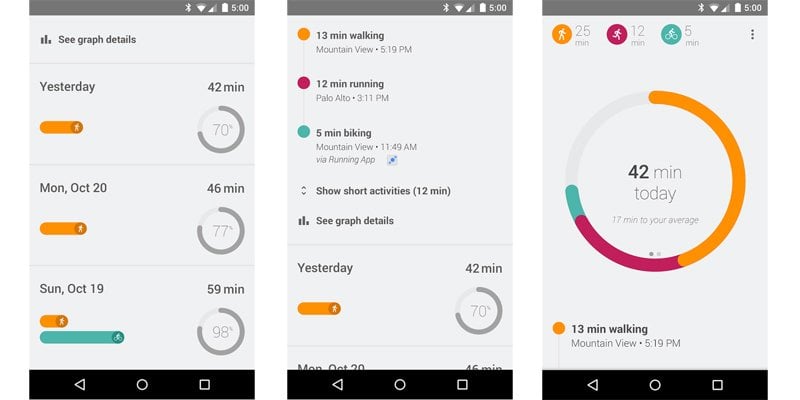 Another app from the stables of Google has landed in the Play Store and its called Google Fit. As the name suggests, Google Fit is a hub for all your fitness data, with the app being compatible with all fitness devices you can probably think of.
The app displays data from even third party apps like Strava, Withings, Runtastic, Runkeeper, and Noom Coach and anything that uses the Fit API. Information from all these apps will be available within the app so you won't have to go looking for it in each and every app. It can connect with a range of devices including third party fitness trackers, smartphones, tablets and of course, Android Wear.  Google Fit automatically recognizes when you're walking, cycling or running and tell you how you're doing. You can set your goals based on duration or step and see how you're comparing against them. You can even receive performance based recommendations. And all your data is synced across devices.
Google Fit seems like Google's answer to Apple Health. We don't doubt that the app might land on iOS in the future, but for now, it's Android only. Grab the app from the Play Store for devices running Android 4.0 and above and start monitoring your progress right away.