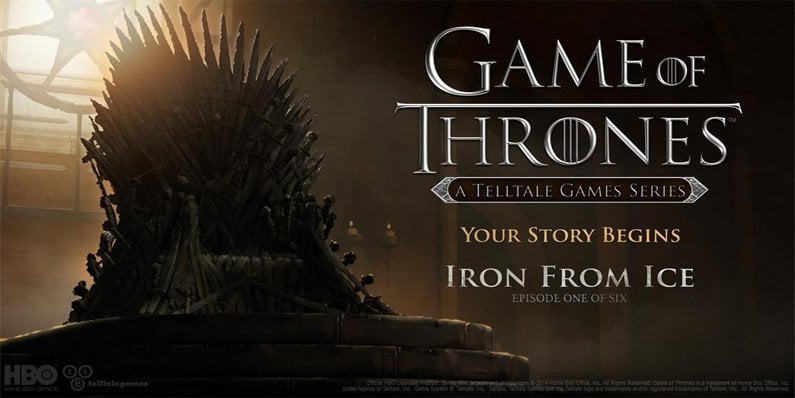 Telltale's upcoming game based on The Game of Thrones has easily become one of the most anticipated games in the near future, given the huge Game of Thrones fanbase, as well as Telltale's past record of making AAA titles. It is only good news then that the game will be landing on iOS on December 4th, well, at least the 1st episode of the game that is. The game will be landing on Mac and PC on December 2nd, followed by PS4 (it will be released on PS4 in the US on 2nd December), Xbox One and Xbox 360 on December 3rd. The game will be landing on iOS on December 4th and lastly on PS3 on December 9th.
The first episode in the series is called Iron From Ice. The game follows the story of  of five members of House Forrester, sworn to the Starks. Each episode follows the story of a member of House Forrester trying to save his home and family from the war that is spreading in Westeros. Game of Thrones will be an interactive graphic adventure like Telltale's other games (The Wolf Among Us and The Walking Dead) and will feature several of the characters from the popular HBO TV Series of the same name.
Catch the official trailer of the game below.
[via]