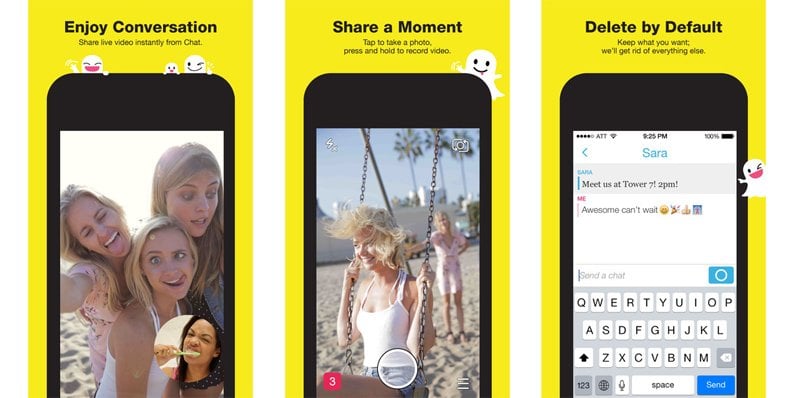 Snapchat has been updated on iOS to version 8.1.0. The update brings support for the larger screens on the iPhone 6 and 6 Plus. We can't say Snapchat was the quickest to add support to Apple's latest phones which are over two months old now, but since the update is here, there's nothing to complain.
Changelog:
* iPhone 6 and 6+ layouts!
* Improved Captions!
You can now change the color of Special Text, pinch to resize, and drag around the screen.
* Stacked Filters!
After adding a filter, press and hold with one finger and swipe with another to add a 2nd filter to your Snap!
The update also brings improved captions with the ability to change the colors of special text, change their size by pinch to zoom and drag them around the screen. Also, you'll be able to stack multiple filters on your images now simply by holding a photo in place with one finger and swiping it to add another filter.
Before this, the app was updated back in November with Snapcash, that allows users to transfer cash among themselves, using services from Square.
Grab the latest version of the app from the app store below.