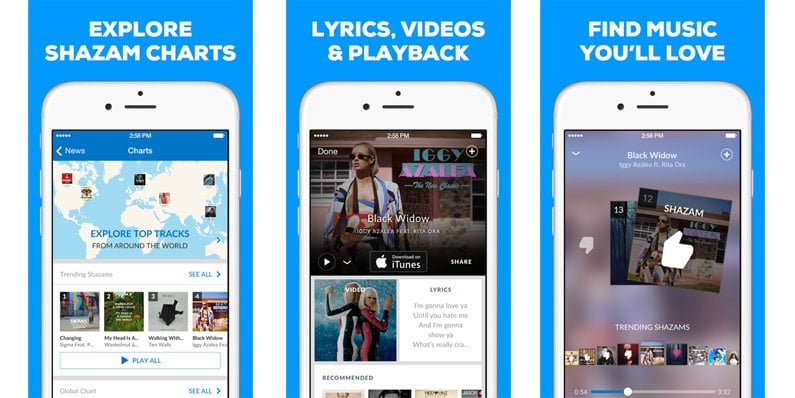 Shazam has received a major overhaul on Android and iOS in the new update that has hit both the platforms. In fact, the developers have made the app much more than just a music discovery app, adding multiple new features. The app gets a new integration with Spotify allowing you to play full songs in Shazam playlists, as well as add Shazam tracks to your Spotify playlists (granted you have the Spotify app as well). If not Spotify, there's Rdio's services at your disposal too.
Besides this, Shazam has a new homescreen that contains new music charts, videos and playlists. With Facebook integration, the app now shows what your friends are addicted to, as well as what's hot in your area. It also shows what's new from your favorite artists and musicians. The app can present curated recommendations based on users' history. So there you have it, Shazam can predict which song is going to be a hit before it's even released.
The new player also allows you to rate any song. Swiping to the right implies you enjoyed the song and it will go to My Shazam, while swiping to the right will skip it.
Grab the all new Shazam at the links below.