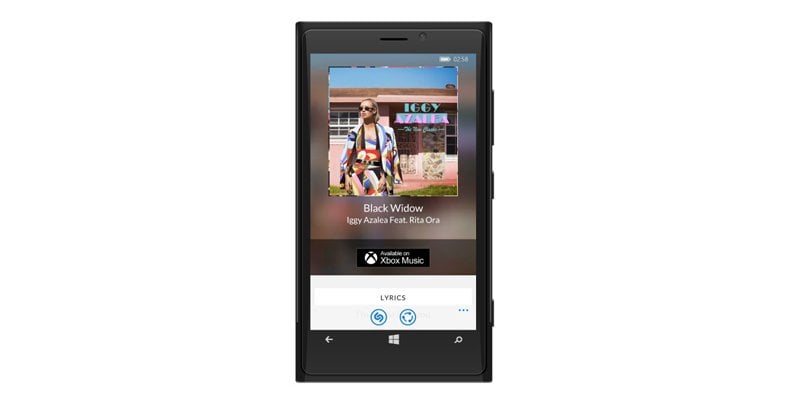 After Android and iOS, Shazam has now updated its app on Windows Phone. Unfortunately, the update doesn't bring the same set of features that were recently introduced on iOS and Android, but it's still a major update nonetheless. Here's the full changelog:
– Better Music Recognition – With quicker app startup, users can start Shazaming faster and expect more accurate results. The Windows Phone app will now deliver the world-class performance of Shazam on other platforms.
– Brand new interface, designed specifically for Windows Phone 8.1
– Live Tiles – Shazam will display your most recent discovery right on the home screen by taking advantage of Windows Phone's Live Tiles, giving fans quick access to the app.
– New Track Pages – Music results will now be enhanced with music videos, lyrics and links to Xbox Music where users can buy the music they love.
– My Shazam – Users can easily access all the music they've discovered and saved, with easy access to buying tracks on Xbox Music.
The update brings support for Live Tiles as well as a new interface, that's been designed specifically for Windows Phone.  The app will also be able to recognize songs better on Windows Phone thanks to the new tweaks.
That's not all, since Daniel Danker, Chief Product Officer, Shazam has said that this is first of the planned updates for Shazam on Windows Phone, with more to follow in the coming months. Well, we can't wait.
[Source]