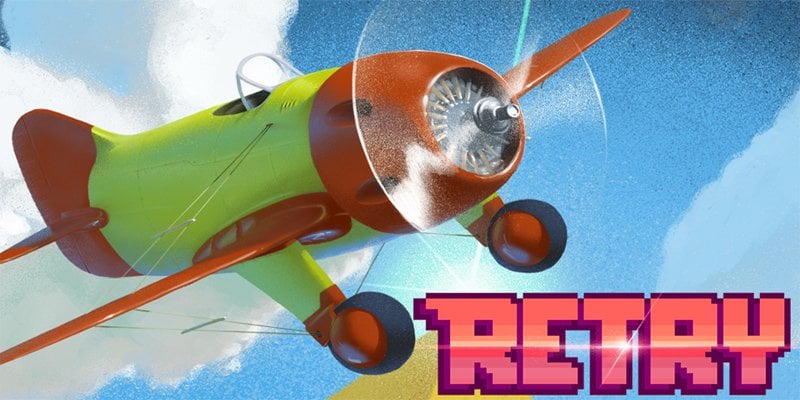 While Flappy Bird might not have received much critical acclaim, it certainly did open a new genre of games that only live to torment players with their sheer difficulty level. Rovio's Retry is one such game that has been around on iOS fora while now. However, now Android users will be able to enjoy the game too, since Retry has been launched on the Play Store.
Features:
FLY. CRASH. REPEAT. No one said this would be easy.
SPIN FOR THE WIN! Loop, stall, dive – master the moves, or eternally retry.
COLLECT COINS! It's the 80s – what did you expect? Don't say Bitcoins…
DAILY CHALLENGES! Unlock these intense levels and humiliate your Facebook friends.
RETRO 8-BIT GRAPHICS! Next gen? How 'bout first gen.
SLICK SYNTHESIZER SOUNDTRACK! Crank it up and hit the skies
Retry asks you to take control plane of a plane and steer it through treachorous obstacles. As you succeed, you earn stars to unlock new worlds. The game relies on its difficulty and more often than not you'll be crashing the plane instead of steering it. Similar to Flappy Bird, Retry features retro style 8 bit graphics.
Retry is free to download and unlike some of Rovio's other games, doesn't bug you with IAPs.