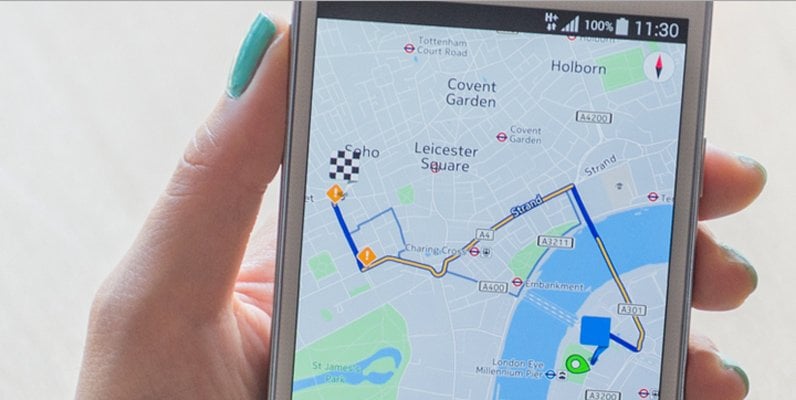 It seems like Nokia's split and acquisition of one those newly formed companies by Microsoft gave Android users something to cheer about. Nokia HERE Maps, which had until now remained exclusive to Microsoft's platforms, has been launched on Android. Although the app was rumored to stay exclusive to Samsung's devices, that is not the case and the app is compatible with all devices running on Android 4.1 and higher.
Instead of launching on the Play Store, Nokia has provided the direct link for HERE Maps on its blog. The app is still in beta and Nokia is probably looking for some early testers before launching the app on the Play Store. The build version for the app is 175, while that of the one leaked a few days back was 174. HERE Maps on Android offers offline maps, turn by turn voice navigation, live traffic info for 40 countries and more. Particularly, offline maps offers an advantage over Google Maps, since you can use HERE Maps even if you don't have a data connection available. Maps for different regions are downloaded on you phone's local storage.
You can download the app from Nokia's website here.
Features:
-Offline navigation: Interactive maps and turn-by-turn voice guidance are still available even without an internet connection.
-Maps to download and to use offline for nearly 100 countries.
-Public transport maps and directions for over 800 cities in over 40 countries, also when you're offline.
-Live traffic info for more than 40 countries.
-Plan your journey on beta.here.com, then find your way there using your mobile.
-Personalise your map by creating Collections of your favourite places.
-Share your location with family and friends in real time as you go via Glympse. It's private, secure and safe.