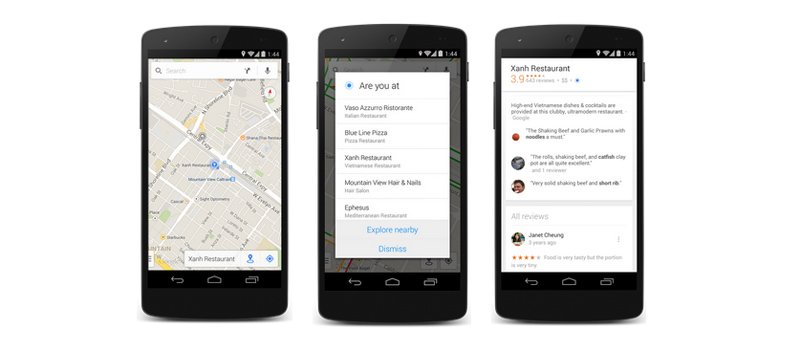 The recent update to Google Maps added a new feature called Explore Nearby. Google has now made it official on both Android and iOS. Explore helps you to discover your surrounding area better through Google Maps. A simple tap of a button at the right corner gives a quick loot at what's nearby. Another aspect of the feature is that it's dynamic and shows areas of interest depending upon things like weather (a hot coffee on a rainy day) or the time of the day.
You can also define "nearby" according to your own preferences, say a 10 minute walk or a 20 minute drive. These also change depending on external elements like the weather, traffic or time of the day. So for instance, Explore could guide you to the best cafe in the area for breakfast and a completely different place for lunch. You can also bookmark the place, get detailed reviews about it and even get transit routes. The feature is contextual and learns from the user behavior.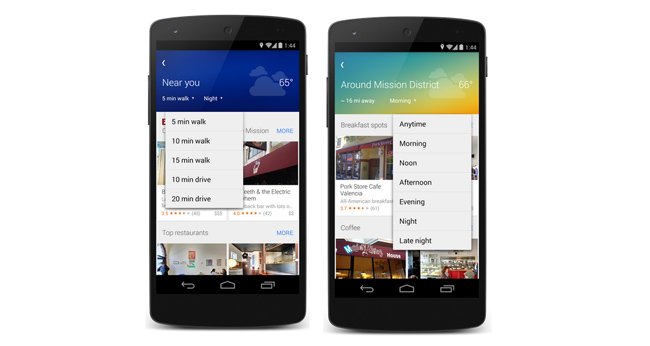 With Explore, Google aims to take on the likes of Yelp and Foursquare in the near future. Nonetheless, we can't deny that its a nifty feature. Grab Google Maps for Android and iOS at the links below.