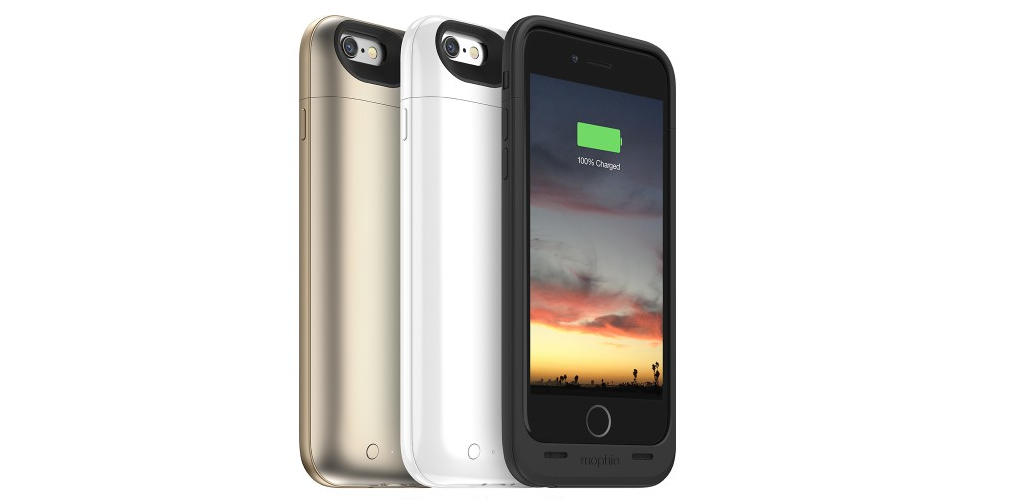 With great power comes great responsibility. Mophie is the market leader for smartphone battery cases, even though its products are priced higher than most of the competition. But when they say they guarantee good quality, top design, dependable battery life, and solid protection, you know you can trust them.
The brand new Mophie Juice Pack Air battery case for the iPhone 6 is the latest in Mophie's long line of external battery packs. The case not only protects you priced phone from scratches and daily wear, it also makes sure your phone has battery when you need it on the go.
The Mophie juice pack fits the iPhone 6 perfectly. Furthermore, it is designed to be durable and protective. An outer band, raised bezel edge, and rubberized support pads inside the case guard your phone against drops and bumps. The 2,750mAh battery capacity efficiently charges your smartphone, providing an additional 14 hours of talk time, or 10 hours of Internet use, or 11 hours of video playback. So you get a little over one full charge making sure that the phone battery lasts the whole day.
The battery pack comes in a choice of 3 corresponding colors for the iPhone 6 – black, white, or gold and can be charged simultaneously with the phone. The LED indicator lights constantly update you on how much charge is left in the case and there is a smartly designed standby switch to turn off the case's charging when not needed.
The Mophie Juice Pack Air is MFI certified by Apple. The product is a perfect purchase in terms of quality and utility.