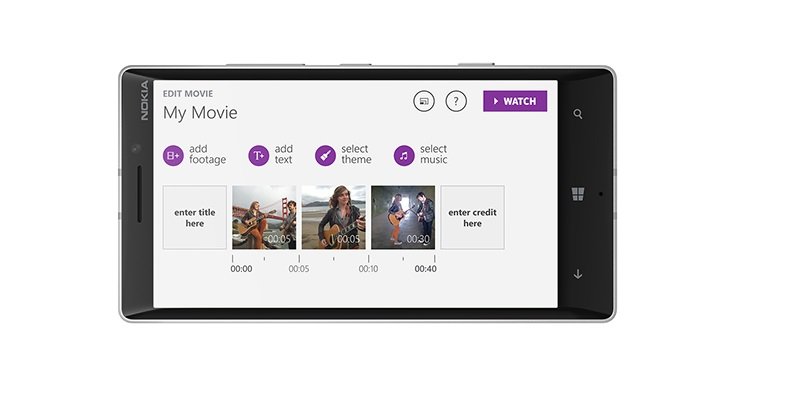 Microsoft has launched a new app in the Windows Phone Store and Windows Store called Movie Creator. As the name suggests, Movie Creator allows you to create videos on your Lumia phones or Windows 8.1 devices using clips already present on your storage. You can join up to 25 videos, photos, cinemagraphs and living images together to create a video. The app also gives you control over the overall length of the movie, as well the ability to add text cards, captions and various filters, pan and zoom, and rotate. Deleting isn't a hassle either and you can duplicate content too.
You can also add music from the Music app (only non DRM MP3 files) and use pre-installed themes that can save you a lot of time. Some of these themes can be purchased through in-app purchases. Of course, your original content remains intact and untouched.
The app is currently in beta and is available as a free download. Grab it from the links below.
[Source]