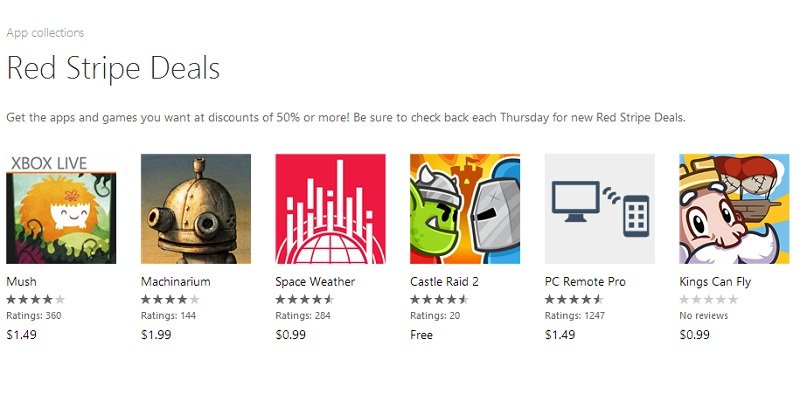 Like every Thursday, Microsoft has update the six apps in the Red Stripe Deals section on the Windows Phone Store which are discounted by 50 or more percent, Here's the list for this week.
Discover the emotions in this award-winning exclusive, a quirky puzzle adventure that lets you change how your character feels! Touch, tilt, rotate and shake up Mush to alter his mood. Gain new abilities, evade beasties and solve puzzles as you tumble through unique and beautiful worlds!
An award-winning adventure game by Amanita Design. The popular puzzle point and click game takes you through an eponymous city as seen by a robot called Josef. The game has won multiple awards.
The original Space Weather app for Windows Phone! Only a glance or a few taps away from real-time space weather.
Castle Raid is back, bigger and more challenging than ever before! In this unique tug-of-war you once again fight to defend your castle against the enemy's hoard. Get ready to enter the magical world of noble knights and sage wizards, dragons and assassins, and set out on a new epic adventure.
With millions of downloads, great reviews, best mouse performance on Marketplace, easy and secure setup, this is the perfect remote connectivity app. You can control PC from your phone while relaxing on couch or bed. You can use your phone as keyboard, mouse, interactive remote desktop, transfer files to and fro, integrated remotes for your favorite media players, and lot more.
Kings Can Fly will soon have your brain sweating as you try to fly the King through his maze-like kingdom. You need a good eye and sharp wits to navigate the towering mountains, spiked gates and dangerous whirlwinds you encounter on the way.