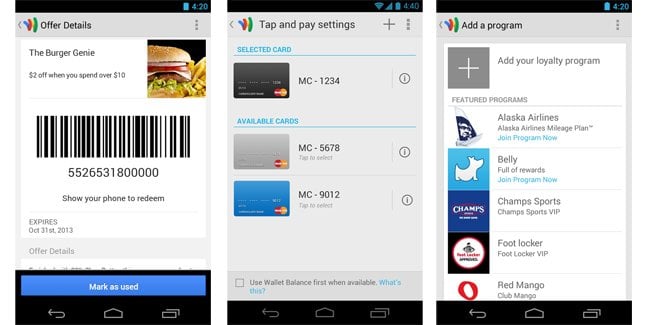 Google Wallet has become a neat way to make payments through your phone and Google has made it even better with the latest update. Google Wallet on Android now supports multiple accounts on the same phone. That means in case someone else takes your phone out for shopping, they can have a separate account on Wallet for their expenditures.
That's not all and the app now also tracks online shipment orders when they're shipped from distant retailers. You can also keep a record of your order history in one place. Then the new roll out of Google Play Services allows developers to easily place Google Wallet Instant Buy button with an existing app, making purchasing using the service easier than ever.
You can grab the update for the app here.