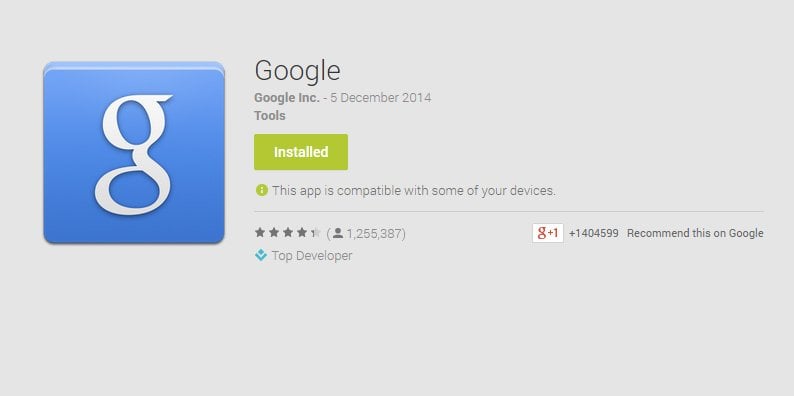 You wouldn't be surprised to know that the most popular apps on Google's Android platforms are those crafted by Mountain View engineers themselves. There's Gmail, which was the first app to hit the 1 billion installs mark, followed by Maps and YouTube. There's Facebook of course, which is the only non Google list to feature in the elite club and now, another Google app, Google Search has become the latest app to join the list.
Given that the Google Search app does a lot more than just throw search results at users, it's understandable why so many users have it on their devices. Google Search comes with Google Now and Voice Search. And of course, its preloaded on all new devices.
Despite all these factors, it's still no small feat to achieve. We're assuming the next billion app to be one of Google's other apps that comes preinstalled on devices these days. As for non- Google apps, it's going to be one of those messenger apps (probably from Facebook's stables).